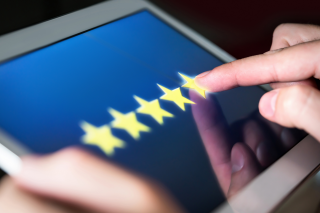 In June 2020, we surveyed MOST parents and guardians for feedback on the MOST program and the 2019–2020 school year. In all, 126 out of 401 recipients responded. Here is what we learned:
88.33% were satisfied or very satisfied with the way their children's schools provided education during the stay-at-home order.
85% plans to keep their children in private school for the 2020-2021 school year.
70.59% of their families have been impacted financially by the COVID-19 economy—job loss, reduced work hours, and/or increased health care or childcare expenses.
The top-three reasons respondents said they chose their children's private schools are academics/learning environment, religious education, and safety/nurturing environment.
On a scale of 1 to 5, with 5 being the most positive, 97.46% rated their experience with MOST as a 5, and the other 2.54% rated their experience a 4 or 3.
100% said the MOST scholarship helps them make the best educational choices for their children, and 70% said they would not be able to keep their children in their current schools without a MOST scholarship.