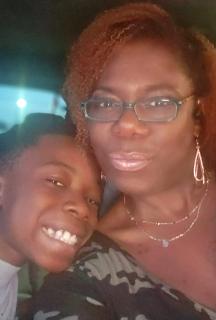 Tabitha Foxx and son Spencer joined the MOST scholarship program in 2014, and she became a MOST donor just a year later. Better than any five-star review, Tabitha's decision to give back is perhaps the highest compliment MOST could receive.
"We have been given an opportunity through MOST, and I am paying it forward, even while Spencer is in school," Tabitha said. "I know firsthand what MOST does, so my contribution is a way of showing appreciation for our
blessing."
In Tabitha's case, her contribution has had double the impact thanks to her employer's matching gift program. She found out about the program through her company's e-newsletter and said the online setup was easy. Her portion is drafted by payroll deduction, which allows her to donate steadily over time.
"MOST has meant the world to me by giving me the opportunity to select a school that best suits my son's needs," Tabitha said. "Without the MOST scholarship, I would not have been able to send Spencer to St. Paul."
Now in fourth grade, Spencer has attended St. Paul Catholic School since PK3. Tabitha said he loves the family-like environment, embraces the academic program there, and regularly models the values and morals he has developed.
"Spencer has benefited tremendously from the school I chose for him," she said. "St. Paul is just the right size, and he is comfortable there. I don't have to worry about him getting lost in the shuffle."
MOST scholarships have enabled Spencer and hundreds of other Memphis-area students to attend schools that best fit their needs. To find out if your employer offers a matching gift program, contact your HR office.