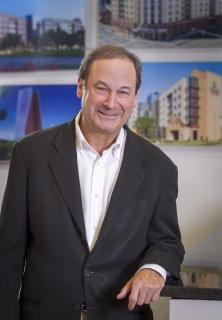 Dear MOST family and friends,
As I reflect on a challenging spring semester, I remain amazed by the hard work and creativity of today's educators. I have always had the utmost respect for teachers and administrators, and after making a quick pivot to an all-digital learning environment, they deserve all the praise we can offer. Thank you to all the teachers out there, especially those who work at our 55 partner schools. You have cared well for our MOST scholarship recipients.
I also want to give special thanks to all parents, especially those with school-aged children. Many have had to adjust to changes in their own jobs while taking on new roles such as teacher assistant, lunchroom coordinator, and after-care staff. Indeed, this has been a trying few months, and we acknowledge your extra effort and dedication.
As we look to the 2020-2021 school year, we know that teachers, students, and parents must continue to be patient and nimble—traits that have served them well in this uncertain time. Thankfully, our partner schools have contingency plans and will be steady guides in our students' ongoing education.
Here at MOST, we are grateful to have, over the past 22 years, helped thousands of families in Shelby County afford schools that they believe are the right fit for their children. Giving parents a choice and children a chance is our mission, and supporting the educational success of today's youth, regardless of race, color, creed, or gender, is an honor and a privilege.
Best regards and stay well.
Robert M. Solmson
MOST founder and board chair