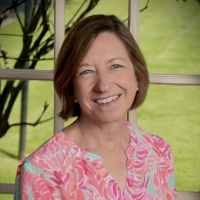 Dear friends of MOST,
In August, we began our 19th school year of offering need-based scholarships to Memphis-area families. Since 1998, MOST has awarded $17.6 million to more than 3,000 students. As I look back, I cannot help but express how proud I am of the MOST families. With an average annual income of approximately $34,000, MOST parents sacrifice a lot to send their children to private schools because they believe it is the best thing for their children. Even with a MOST scholarship and sometimes financial assistance from the school, paying the tuition balance is a stretch.
This past summer, we sent a survey to 370 parents whose children received 2015-2016 scholarships, and 147 responded. Ninety three percent said they were satisfied or highly satisfied with their children's experiences at private school, and 99 percent said they were satisfied or highly satisfied with the MOST program.
The top-four reasons parents cited for choosing private education were academic/learning environment, religious education/character development, small class sizes, and safety. MOST parents are thankful for the opportunity to send their children to schools of their choice. In fact, 65 percent said they would not be able to afford private school without a MOST scholarship.
Last, what really excites me are the high expectations MOST parents have for their children: 74 percent of parents expect their children to receive a graduate degree, and another 23 percent expect their children to complete a bachelor's degree! On behalf of our parents, I thank all who support MOST financially. Because of our donors, thousands of Shelby County students have been able to achieve far beyond what their families' own financial means would provide.
With gratitude,
Mandy Rough