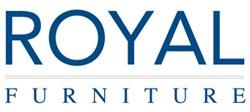 A family-owned company, Royal Furniture employs more than 200 Memphians and is honored to give back to the community that has helped make it successful. In July 2017, Royal partnered with MOST for a special shopping event at its Memphis-area stores.
"The back-to-school tax holiday was a timely opportunity to bring attention to MOST's mission, and we were glad to be able to donate a portion of the weekend's sales," Royal president Michael Faber said. "It is well known that thoughtful investments in our youth will improve the long-term health of the community far exceeding the cost of such an investment. We believe that MOST achieves this incredibly high return on investment through its structure and by helping parents connect with the school they believe is the best fit for their child's needs."
MOST is certainly grateful for this partnership with Royal Furniture. In addition to MOST, the company also supports Soulsville Charter School, St. Jude Children's Research Hospital, Make-A-Wish Mid-South, Susan G. Komen, and The Boys & Girls Club of Greater Memphis.