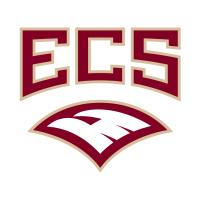 MOST partners with 52 private schools in Shelby County, including Evangelical Christian School (ECS). There are religiously affiliated and secular schools, coed and single-sex environments, and specialized programs of many types. Each school offers a unique community with a mission and values all its own.
Evangelical Christian School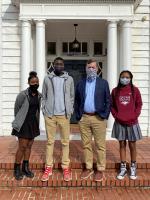 Grade levels offered: PK2–Grade 12 (two campuses)
School type: Coeducational
Religious affiliation: Christian
Annual enrollment: 782 students
Average student–faculty ratio: 7 to 1
Average class size: 15.5
"We are grateful for the work that MOST does to help give families the opportunity to attend ECS," said Braxton Brady, Head of ECS. "The program does a tremendous job in their communications with parents and schools. We have been blessed by so many families that have been helped by the MOST program. It is a blessing to partner with them."
For the 2020-21 school year, ECS has received $38,500 in MOST scholarships for 15 students.
Photo: Head of ECS Braxton Brady with MOST Scholars Taylor, Joshua, and Nykira