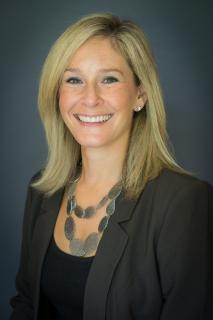 We are happy to announce Abbey Cowens as the new executive director at MOST. Abbey comes to us from Jewish Community Partners, where she worked as the campaign and corporate development manager since 2017. Originally from Ohio, she and her family moved to Memphis six years ago, and they have embraced our city ever since. She is looking forward to growing our scholarship program and leading MOST into an era of
greater community awareness.
"Abbey brings a wealth of experience in fundraising, and her intelligence and energy serve as an ideal combination of strengths to lead us into the future," MOST founder and board chair Bob Solmson said. "The ensuing years will provide any number of challenges and opportunities for MOST to continue to provide educational opportunities to the children of Shelby County. Under Abbey's leadership, we look forward to expanding our initiatives to better provide 'families a choice and children a chance' (as our motto states) for a quality education."
Starting in early August, Abbey worked with interim and former executive director Mandy Rough for several weeks to ensure a smooth transition, and MOST is certainly well positioned for growth. Abbey has already engaged new supporters and implemented cost-saving measures, and she is diving into a strategic planning process.
"I am looking forward to her challenging me and the entire MOST board with new engagement opportunities," board member Alexis Faber said. "Abbey truly believes the sky is the limit, and that is inspiring."
Abbey not only has the fundraising know-how, but she also has a passion for helping children receive the education their families want for them. With her own children, Abbey has experienced the complex decisions involved in choosing the right schools.
"My older son started out in public school but now attends a small private school, where he thrives in the tight-knit environment," Abbey said. "Conversely, my younger son feeds off the larger community in public school, and we wouldn't dream of sending him anywhere else. I feel very fortunate to have had options, and through MOST, I hope to be able to give other parents that same feeling."