Peggy McClure, Children's Foundation of Memphis board member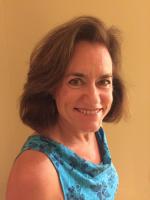 Since 2001, the Children's Foundation of Memphis (CFOM) has donated $109,000 to MOST. What first spurred the foundation's support of MOST?
Our mission is to promote the health and well-being of children in the Memphis area. We strongly believe that an excellent education is a key component to helping children advance in life. Giving parents a choice in where their
children are educated helps tremendously with this effort. By providing scholarships beginning in the earliest grade levels, MOST is allowing the students the opportunity to maximize their potential—starting out with quality education at the very beginning. The CFOM understands the benefits of prekindergarten and the positive long-term effects on students.
The CFOM was formed in 1982 with the funds from the sale of The Crippled Children's Hospital. Since 1993, your primary grantee has been the Children's Foundation Research Institute, which is a partnership among the CFOM, the University of Tennessee Health Science Center, and Le Bonheur Children's Hospital. Which other organizations does CFOM support?
Throughout our history, we have supported 80 organizations. This year, we have given grants to the Campbell Foundation, A Step Ahead Foundation, Agape Child & Family Services, Binghampton Christian Academy (a MOST partner school), Boys & Girls Club of Greater Memphis, Harwood Center (a MOST partner school), Memphis Oral School for the Deaf, Memphis Teacher Residency, Teach For America, Church Health, Memphis Botanic Garden, and Overton Park Conservancy.
How are the CFOM grants awarded?
An organization is invited by the CFOM to submit a request for funding. If an organization meets the CFOM funding criteria, the Community Grant Committee (CGC) invites the organization to submit a full application. After further review, the CGC submits for approval to the full CFOM board its recommendations for funding.
Most recently, MOST received a $50,000 grant from CFOM, and that will be matched as part of our 20th anniversary challenge. How much do matching gift opportunities factor into the causes that CFOM chooses to support?
The CFOM is always interested in supporting organizations that are constantly striving to expand their funding sources. An organization can protect itself financially by not depending on a small number of donors and building on its desire for sustainability.
As a CFOM board member, what attracts you about MOST's mission to give Memphis-area families the opportunity to send their children to the schools of their choice?
In a perfect world, all education would be equally excellent and available to all. This is not a perfect world, and there are many parents who do not have the means to select the schools of their choice for their children. Having the ability to start on a level playing field when it comes to educational opportunity is key to what I think is the kernel to success; the more success in a community, the stronger it can be.