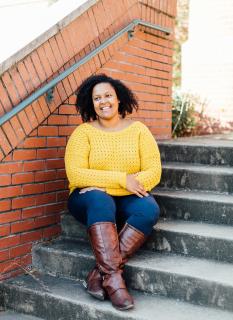 MOST alum Britney Thornton, 28, is a change agent and truth seeker. A first-generation Memphian, she grew up in Orange Mound, one of the first U.S. neighborhoods built by and for African-Americans. Disheartened by the poverty and crime now associated with the area, Britney seeks to restore it to a thriving community.
In December 2016, she founded JUICE Orange Mound, a nonprofit with the mission "to unite, empower and support each resident … by finding and funding innovative ideas within the community." This Ivy League-educated former teacher-turned-law student is turning ideas into action for the betterment of Memphis.
Click here to read her StyleBlueprint profile.
Photo: Mary Kate Steele