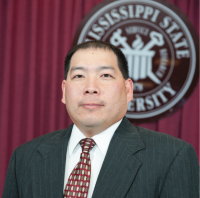 Stephen Woo has been a supporter of MOST since 2001. He learned about MOST when he worked for a company whose office was next to MOST's. Now, he works as a senior vice president at MAA, just two miles from MOST. Although proximity first brought Stephen into the fold, he said it's the children who motivate him to continue giving.
"Just having hope and an opportunity can change not only the children's lives but also those of their family members," he said. "In the end, all of Shelby County benefits because many MOST Scholars become great contributors to the Memphis community."
Stephen's educational experience is similar to what many MOST parents are seeking for their children—one that offers high-quality academics and small class sizes. He grew up in Lexington, Mississippi, a small town with one public school and one private school. Unlike many, his parents were fortunate enough to be able to choose between the two. "Being able to attend a private school provided me the opportunity to learn from some great teachers and administrators who helped shape my future," he said.
Now, Stephen gives back to his high school's Education Scholarship Fund, which provides need-based scholarships like MOST does. He also supports St. Jude Children's Research Hospital, Open Arms Care, Carpenter Art Garden, The Children's Heart Foundation, United Way, and Mississippi State University.
"No amount of money is ever too small to a nonprofit," Stephen said. "I encourage everyone to support MOST in a way that fits their budget."
Every gift makes a difference: memphisscholarships.org/donate.