In recent years, there has been an alarming increase in the number of students who struggle with chronic absenteeism.
While there are many factors that can contribute to this problem, one of the most significant is financial stress. When families are struggling financially, children are often the ones who suffer the most. They may have to work to help support the family, stay home to take care of younger siblings while their parents are at work, or challenges having access to adequate healthcare. Regardless of the reason, chronic absenteeism takes a toll on a child's academic achievement and future success.
Chronic Absenteeism: The Impacts
According to a recent report from the U.S. Department of Education, the number of students who are chronically absent has increased by more than 1 million since 2013, which equates to one in every seven students.
Chronic absenteeism is defined as missing 10% or more of school days in a year. Absences (excused or not) can include but are not limited to illness, suspension, and family emergencies. While missing a few days here and there may not seem like a big deal, it can actually have a profound impact on students' academic achievement, especially when they are not receiving help and support socially and academically at home. According to attendanceworks.org, "Chronic absence in kindergarten and first grade is a proven predictor of reading problems by third grade." Additionally, students who are chronically absent are more likely to drop out of school altogether. Chronic absenteeism is strongly correlated with lower academic achievement. Students who miss more than 10% of school days are much less likely to graduate from high school on time, and they are also more likely to score lower on standardized tests. In addition, chronic absenteeism is linked to higher rates of suspension and expulsion, as well as increased involvement in the juvenile justice system.
What Can Be Done To Keep Kids In School?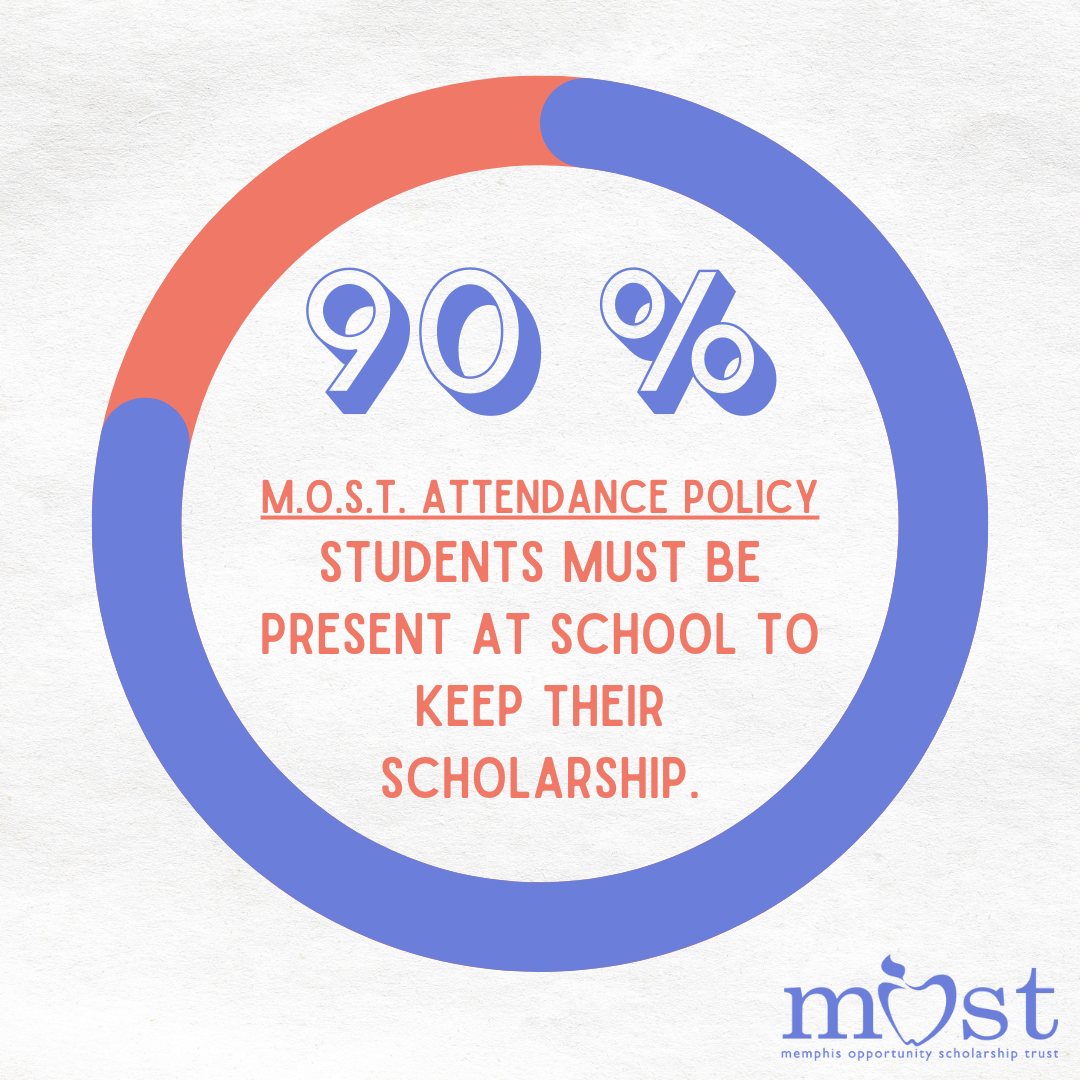 The good news is that there are things that can be done to address these challenges. After-school tutoring and mentoring programs can help keep kids engaged in their education and reduce some of the reasons for chronic absenteeism. Locally, Memphis Communiversity offers tutoring opportunities at the library. There are also wonderful arts and athletic programs geared to provide equitable access to the arts and athletics for students across the Mid-South.
Additionally, there are support efforts like Memphis Opportunity Scholarship Trust which help to break down barriers of educational inequality by providing scholarships to families so they can send their child to a school that can best support them in these situations. M.O.S.T. scholarships help families overcome financial barriers that would normally limit their options to a neighborhood school. They are then able to find a school that has more resources or focused programs to support a child's specific academic or social needs. One of the many additional benefits that M.O.S.T. brings to a family is parent buy-in. The parent must remain responsible for their child's learning while on the program. Not only must the students have 90% attendance, families are responsible for paying a minimal amount (the portion of tuition that is left after school financial aid and the M.O.S.T. scholarship). This is a positive and supportive way of encouraging financial planning, thoughtfulness, and responsibility. The more families that are connected with M.O.S.T. the more financial literacy is brought to a community.
By supporting the efforts of organizations like M.O.S.T., we can help ensure that all kids have an equal opportunity to succeed in school, prioritize education, and be more inclined to find the value of a career.
The increase in chronic absenteeism is a problem that needs to be addressed because it has serious implications on a child's well-being. Chronic absenteeism is a growing problem in our schools, but it's one that we can do something about. By supporting programs that keep kids engaged in their education and providing assistance to families who are struggling financially, we can help reduce the effects of chronic absenteeism and give all kids an equal opportunity to succeed and also positively impact the safety, health, and growth of an entire community.