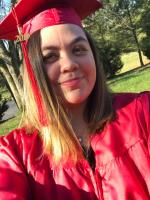 This year's Senior Celebration was a record-breaking success. On May 7 at the Dixon Gallery and Gardens, we hosted 115 guests and honored 23 high school seniors— our largest crowd and graduating class to date!
The seniors have now graduated from 13 private schools in the Memphis area and will all continue their education at postsecondary institutions.
"This (program) has just been such a blessing because we haven't had to worry so much about finances but more about how to develop our leadership skills better," senior Meredith Lee said at the event. "When I was younger, I didn't realize just how amazing it was that people were donating to my education. … I really felt like people were there rooting me on, like they believed in me."
The annual event is not only a chance for MOST Scholars, families, and supporters to get
to know one another, but it's also a time to celebrate the successes of the school year. For 2018-2019, MOST granted $998,121 in scholarships to 500 students at 59 private schools. As we celebrate these scholars, we thank you for helping provide such valuable opportunities for them.
MOST Class of 2019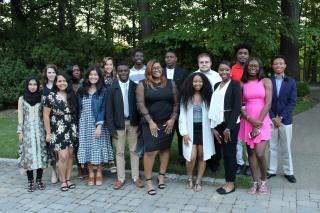 Hassan Alsaadi, University of Memphis
McKenna Bailey, Southwest Tennessee Community College
Joshua Blackburn, University of Tennessee, Knoxville
Kaitlyn Bowman, Talladega College
Carlie Cook, Middle Tennessee State University
Tyler Flynn, University of Memphis
Dynasty Garrett, Southwest Tennessee Community College
Asia Gibson, Christian Brothers University
Rachel Gorham, University of Memphis
Taylor Houston, Southern University and A&M College
Roiha Iqbal, University of Memphis
Meredith Lee, Impact 360 Fellows program before enrolling in a four-year college
Henry Martin, University of Mississippi
Jeankof Morales, Christian Brothers University
Keenan Morrow, University of Memphis
Isaiah Neal, Southwest Tennessee Community College
David Nibayubahe, Maryville College
Kaylee Sanchez, Southwest Tennessee Community College
Dekari Scott, University of Tennessee, Knoxville
Brock Smith, trade school
Kilian Williams, University of Memphis, TigerLIFE program
Rebecca Young, Christian Brothers University