Alexis Faber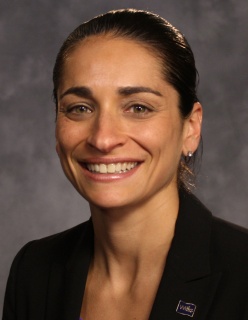 Head of Financial Lines at Willis Towers Watson
M.B.A. Columbia University
B.A. in Economics, Willliams College
What inspired you to become a MOST board member?
My husband and I are big believers in education and are incredibly grateful for the educational opportunities our parents afforded us. In the past, we focused our support on the institutions we attended. But with MOST, we saw an opportunity to have an active role in helping extend the private school opportunities that we had to a broader group of people. We love the mission of MOST and are honored to help further its mission by helping more families benefit from the opportunities to send their children to the schools of their choice.
When you think about your own educational experiences, what are you most thankful for?
My dad is a professor at Harvard Law School. His professional career in academia created a strong foundation for our family that was centered on education. I learned at a young age that education was a top priority, and since then, learning has been a core value for me personally and now for our family. I am most thankful for the opportunities I had to attend some of the best schools in the country, and I worked hard to show my appreciation through the efforts I applied to my studies.
What advice would you give to MOST students to keep them engaged in learning through college and beyond?
What I did at each stage of my education was take full advantage of each opportunity that was before me. Never take anything for granted, and look at your educational opportunities as ways to develop who you are and who you will be. Doing well in school helps keep you in control of your destiny to some extent, versus letting your choices be dictated to you because you haven't done well. Obviously, there are also financial factors that shape decisions, but applying yourself is important.
What's one course you wish you had taken in high school or college?
The one subject I wish I had taken in high school is Latin. I was a student who always did my homework and had good grades — because I could work at them — but I didn't test well. I did very well on the math on standardized tests, but not well on the verbal. For some of my friends who really excelled in English and reading comprehension, I think Latin helped.
Tell us about an outstanding teacher in your life and how he or she influenced you.
Deedee Anderson was my high school math teacher, advisor, and field hockey and lacrosse coach, so I had a deep relationship with her. What solidified our bond was her investment in me as a student and a person and her ability to understand what motivated me and how I learned as a student. She challenged me, motivated me, and taught me not just in the classroom but also valuable life lessons through sports.
Which book is currently on your nightstand?
Arianna Huffington's new book The Sleep Revolution. I've been reading a lot about how important sleep is for the brain and for being able to function effectively. This book is about shifting our mindset from one that was "do more by sleeping less" to "using sleep as a tool to fuel better performance."
What is your favorite thing to do on a day off?
I love to spend time with my kids, and that's the focus of our family on the weekend. Aside from that, I'm an avid athlete. I've done marathons and triathlons. Six days a week, I'm up super-early and running or doing yoga or a spin class. That's when I clear my head, burn steam, and get focused for my day.
Tell us something interesting that most people don't know about you.
I went to two colleges as an undergraduate. After two years at Princeton, I took a year off and then transferred to Williams. Also, I played Division I ice hockey.