A board-certified family nurse practitioner, MOST alum Nadia Winston leads CAN Community Health in Arlington, Texas. The first of its kind in the state, the clinic provides HIV and primary care services to underserved populations. A 2005 graduate of Harding Academy, she holds a B.S. in biochemistry and molecular biology from Rhodes College, an M.S in public health from Meharry Medical College, and an M.S. in nursing from University of Illinois at Chicago. Nadia is currently pursuing a PhD in nursing through Rush University and is expected to graduate in 2021.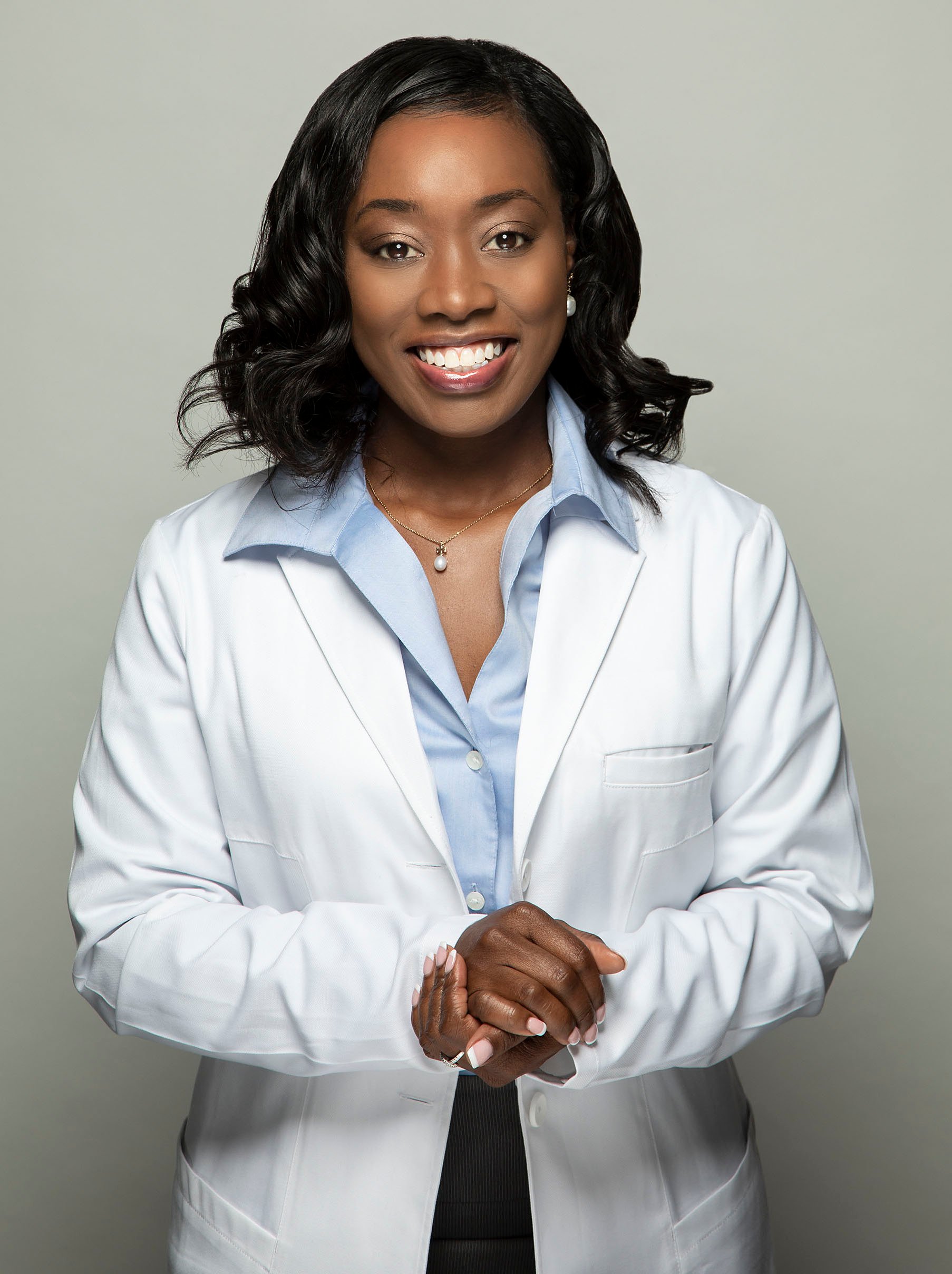 How well did Harding prepare you for college and career?
Harding played an exceptional role in preparing me for my undergraduate and graduate studies and beyond. With a reputation for providing solid college-preparatory programming, Harding is equipped with superb facilities and dedicated teachers who truly invest in their students' intellectual and spiritual growth. Throughout college and in my career as a nurse practitioner, I can wholeheartedly say that I continue to integrate the critical-thinking skills and principles of excellence, dedication, and integrity that I learned from Harding.
What inspired you to start giving financially to MOST in 2018?
MOST allowed me the opportunity to gain a strong educational foundation and helped propel me to live the life of my dreams. Knowing this, I wanted to give back to the organization that bestowed so much to me. MOST has provided me with hope, a greater purpose, and a lifetime of opportunities. By giving back, I hope to bestow this same sense of gratitude to another MOST Scholar and provide a positive impact in someone else's life.
What are the benefits of making a recurring gift?
Making a recurring gift is a rewarding experience, and MOST makes it easy. In addition to making one-time gifts, supporters also have the option to give monthly, quarterly, or yearly donations that recur automatically. Whether they choose to make a larger one-time gift or successive smaller gifts over time, donors can support MOST in ways that best fit their budgets.
How does MOST help strengthen Memphis?
MOST serves as an empowering gateway of success for the younger generation in Memphis. Through MOST, the cost barrier of private school education is shattered for students who may not otherwise be afforded the opportunity. MOST allows students to access some of the most stellar educational programs in Shelby County and helps pave the way for students to be successful in their academic pursuits. After college, many MOST alumni start their careers in Memphis, where they make positive impacts in the business, nonprofit, and health care arenas.
Any advice for current MOST Scholars as they look ahead to college and beyond?
My best advice is to understand your educational strengths and weaknesses, be flexible and realistic about your goals, and most important stay in your own lane. You have a divine purpose. Find it and remember no one else can do it better than you.