On October 3, 2022, ninety-two golfers came together for the annual M.O.S.T. tournament and fundraiser at Memphis Country Club.
$233,430 was raised from the tournament, in support for children's education. Sunshine, blue skies, and generous supporters made for a very successful day! M.O.S.T. is so grateful for the many contributions from sponsors and participants. The donations will go towards providing equal educational opportunity for Memphis children.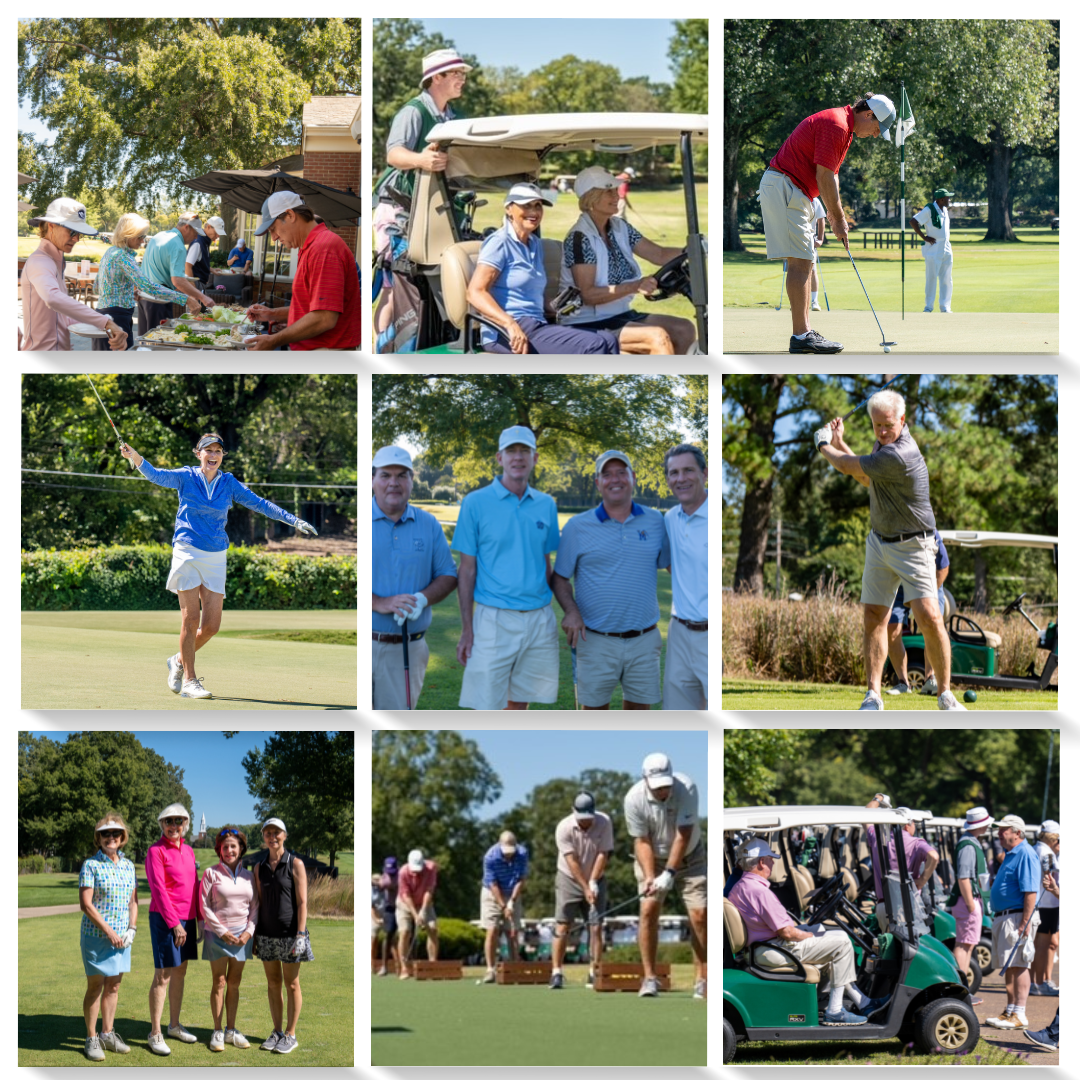 M.O.S.T. fulfills its mission of providing scholarships through the generosity of founder and board chair Robert M. Solmson, Children's Scholarship Fund, and a growing number of other friends: individuals, groups, foundations, and corporations. In a city that ranks #1 for the number of people with no education, supporters of M.O.S.T. want a more hopeful and opportunistic future for Memphis. Creating educational opportunity that leads to graduation and a lifetime of academic appreciation is the goal of these changemakers because it takes future generations out of a path of poverty and crime.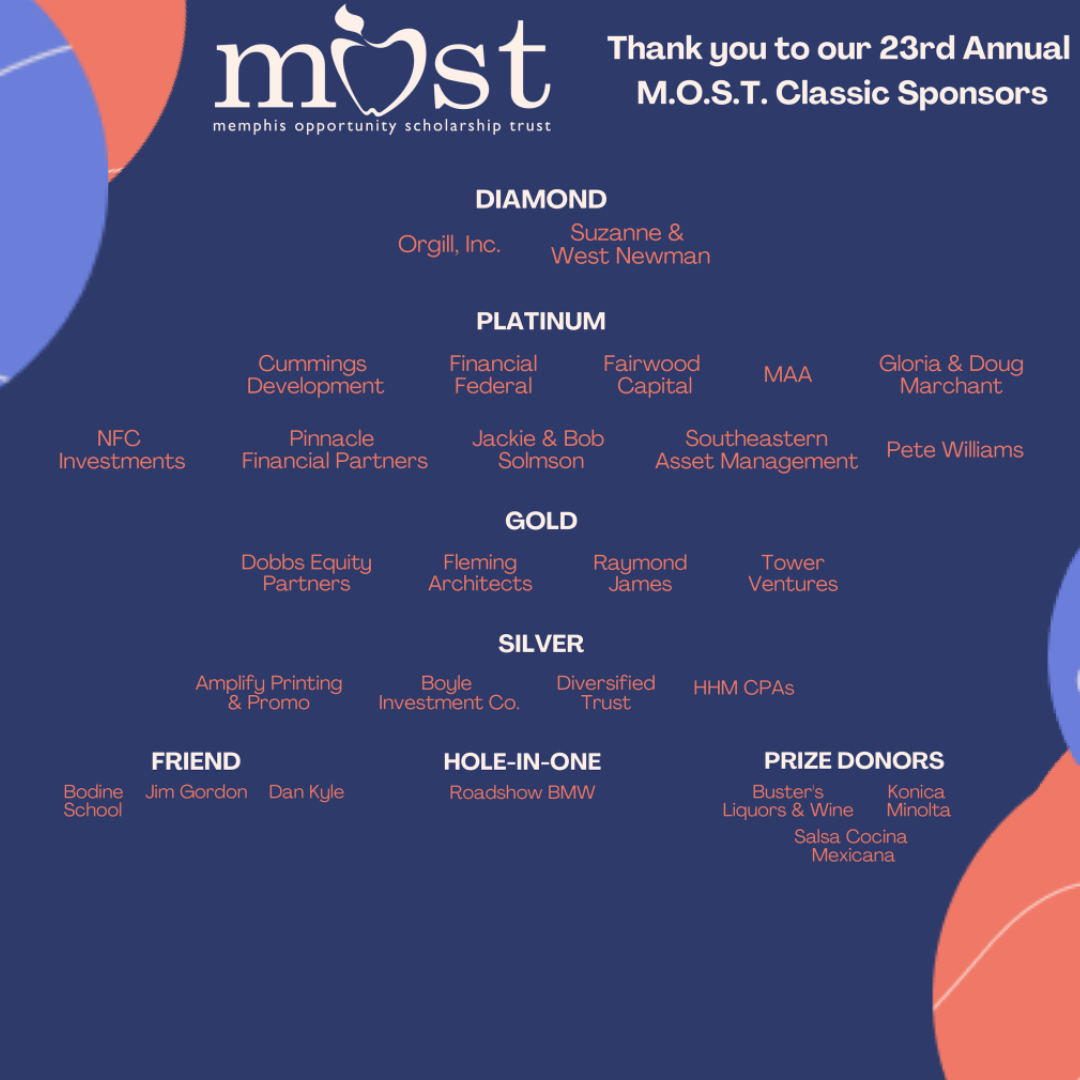 M.O.S.T. matches the demonstrated commitment of families with educational choices that line up with their child's learning potential. We work hard to keep administrative costs low so that as much of the funding as possible can go directly to scholarships. In fact, the support of board members and the proceeds from this annual golf tournament underwrite administrative costs so other unrestricted gifts are directed to scholarships for students.

Congratulations to the following participants, who were the 2022 tournament winners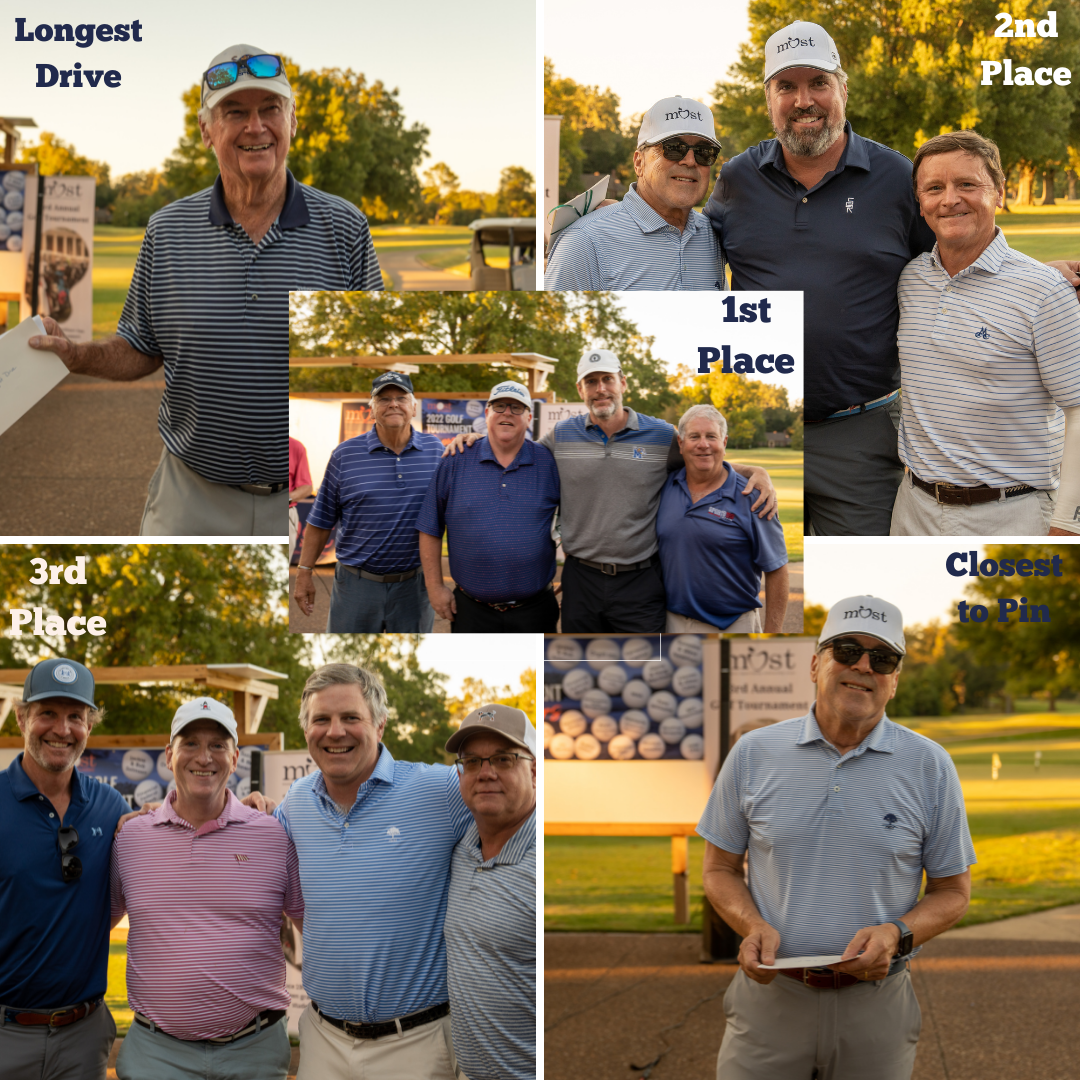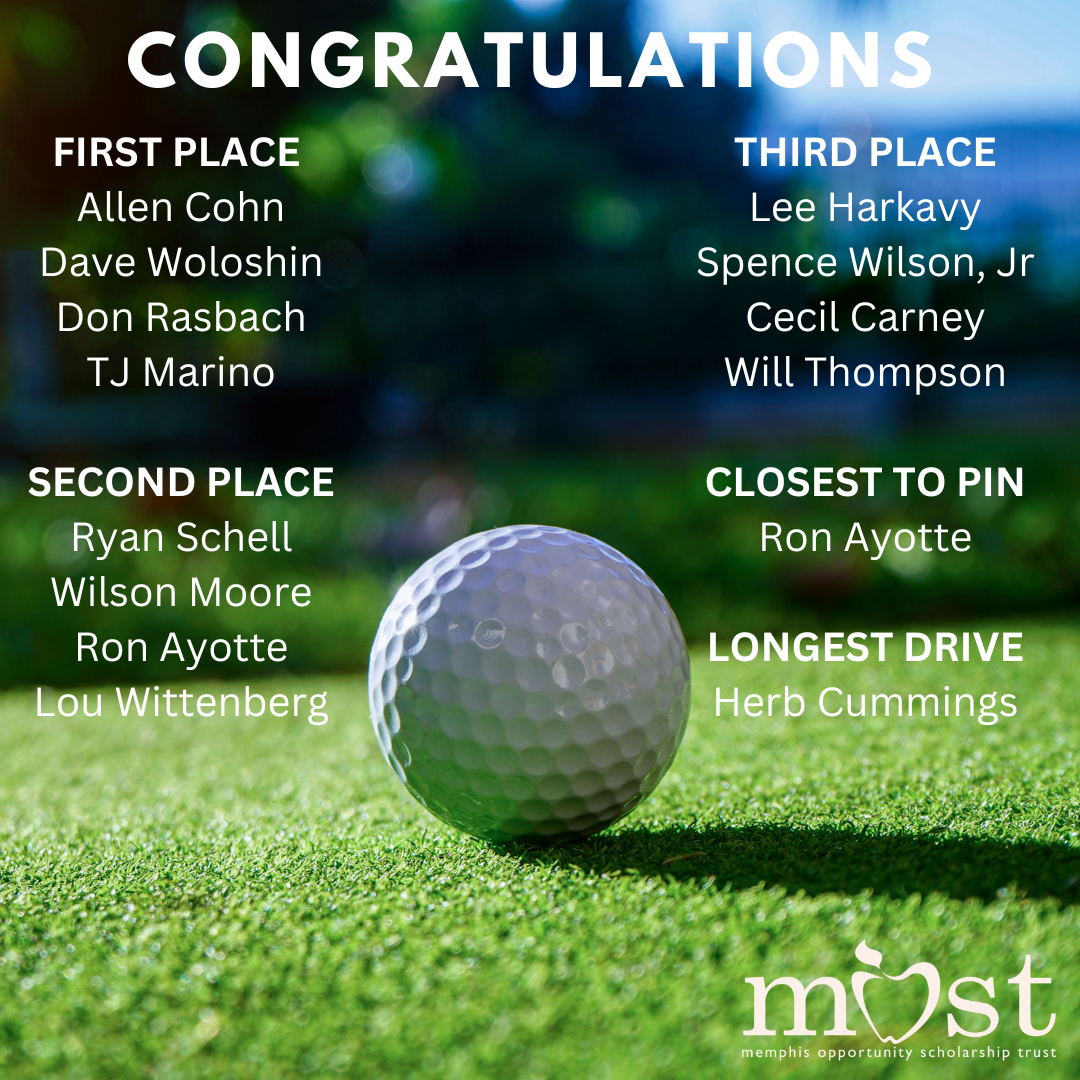 Winners were incredibly appreciative of the generous tournament prizes.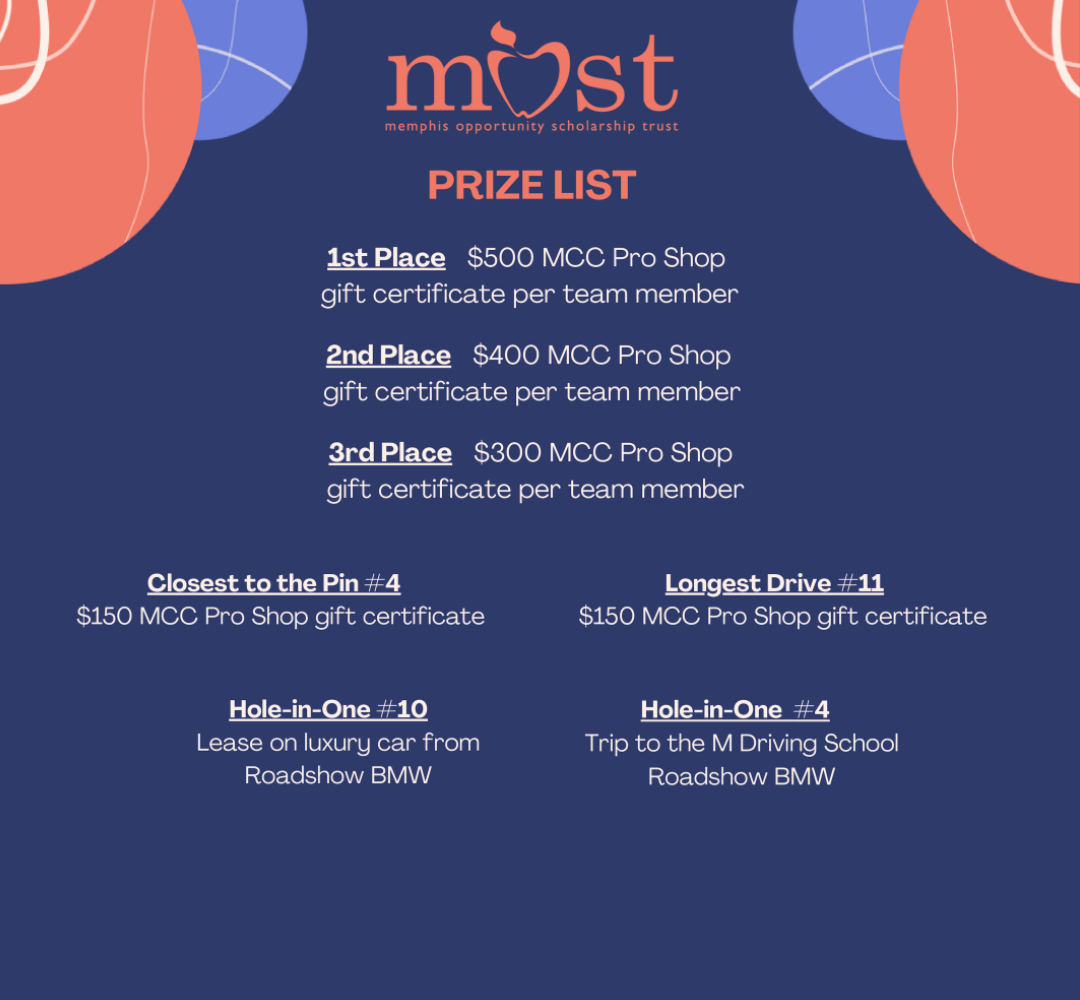 From the greenway to the table where the facts and ideas are determined, M.O.S.T. is truly honored to have leaders and supporters with the same heart for Memphis, positively influencing the future for Memphis families.